Education is the birth right of every child, but in poverty-stricken societies it becomes a luxury. Through our Educate a child programme, many orphan and needy children are now being able to access education. The donors' financial help goes towards providing uniforms, books, stationery, shoes and Eid gifts.
Help these children integrate into society by providing them an education.
Educate a Child: £140 (£12/month)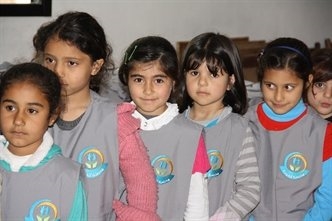 Donate to Educate a Child
"The best among you is the one who learns the Quran and teaches it" – [Bukhari]
"Zainab Education and Welfare Society" (ZEWS) is proud to endorse the Hifz-ul-Quran project, where the organisation helps to prepare a large number of Haffaz internationally. The total span of time taken by average boy/girl is 3.5 years. With our donors support, UKIM ha implemented this unique and major project, where children all around the globe are blessed to memorise the Holy Quran from your funding.
You can help a child memorize the Quran and reap abundant rewards by sponsoring a hafiz from Pakistan, Palestine (Gaza), Sri Lanka, Bangladesh, Somalia and Sierra Leone.
Sponsorship Information
Length of Sponsorship: 3.5 years
Amount: £29 per month (£1200 total amount for 3.5 years)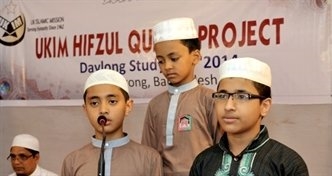 Zainab Educational and Welfare Society (ZEWS), with the support of donors, sponsors many schools that offer over 25,000 children the opportunity to gain education. Furthermore, we constructed new schools in rural areas for children who had no access to education before. ZEWS is providing tution fees, books, uniforms and stationary to those children.
Adopts a school: £1200 (£100/month)
support us and change the course of a child's life today!